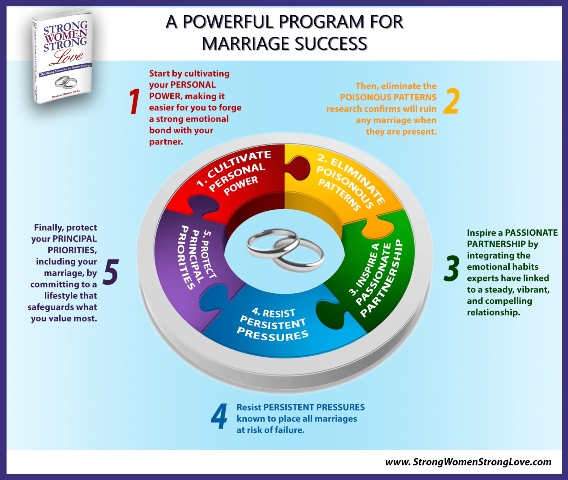 Coming Soon!
A DIY Marriage Retreat 
Tap into your PERSONAL POWER, understanding that being strong, calm, and confident will make you more attractive to your husband.
Then, get rid of the POISONOUS PATTERNS research tells us will ruin any marriage.
Build a PASSIONATE PARTNERSHIP by actively engaging in the daily relationship habits experts know keep a marriage strong.
Fight against PERSISTENT PRESSURES from the outside that can put all marriages at risk of failing.
Finally, guard your PRINCIPAL PRIORITIES, including your marriage, by creating a lifestyle that protects love.